Most teams are configured with 4 standard chat groups: "Coaches Chat", Coaches/Athletes Chat", "Full Team Chat", and "Parents Chat".
In addition to the default groups members can create smaller group chat channels for specific purposes. For instance, Parents may want to create a chat channel for car pools or team captains might like a place to communicate together. Whatever the reason, it is easy to create additional chat channels.
First, go to the chat area of your team space.
In the bottom right-and corner press the "message" icon.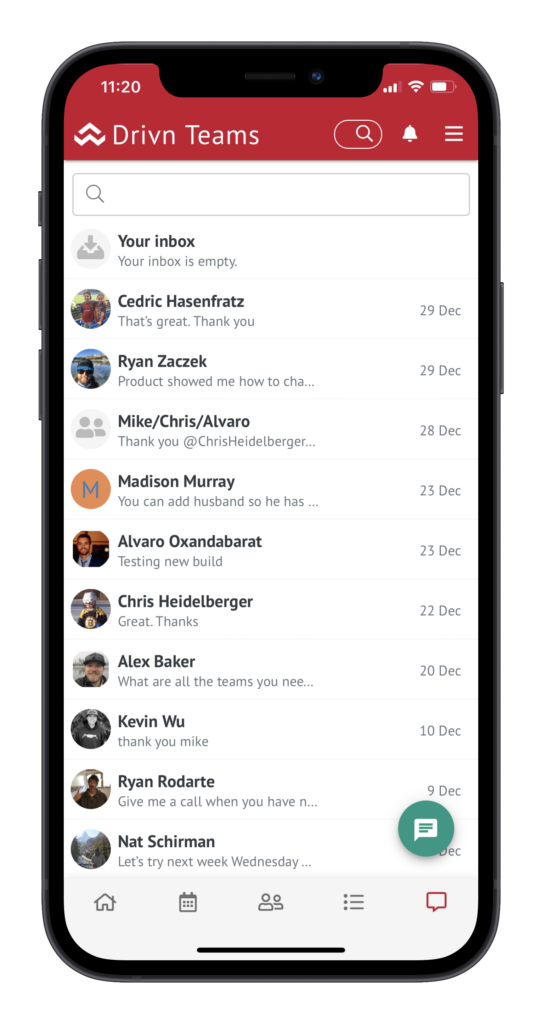 Press "Manage group chat"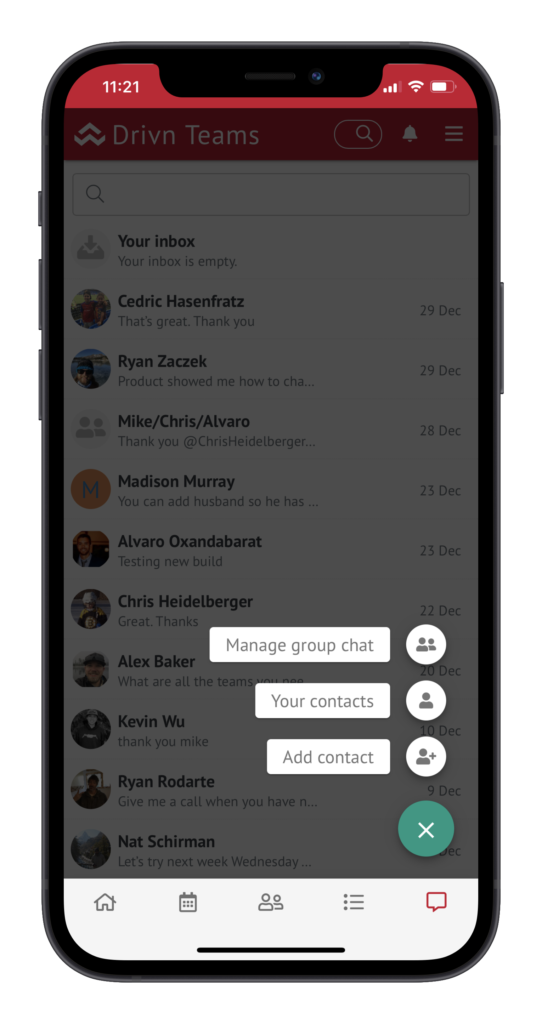 (If you have created custom groups in the past, they will be listed here.)
Press "CREATE GROUP CHAT".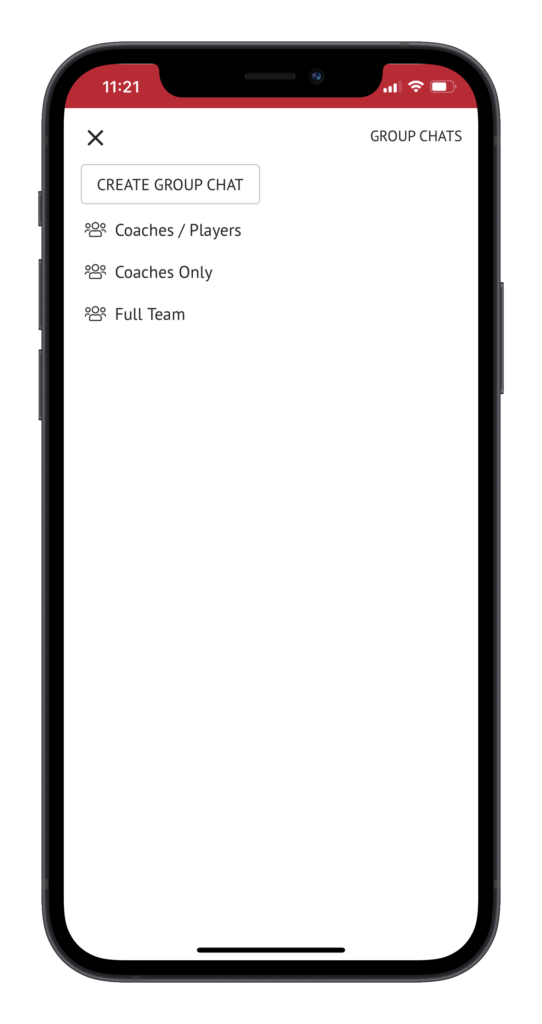 Next, give your channel a name and Save.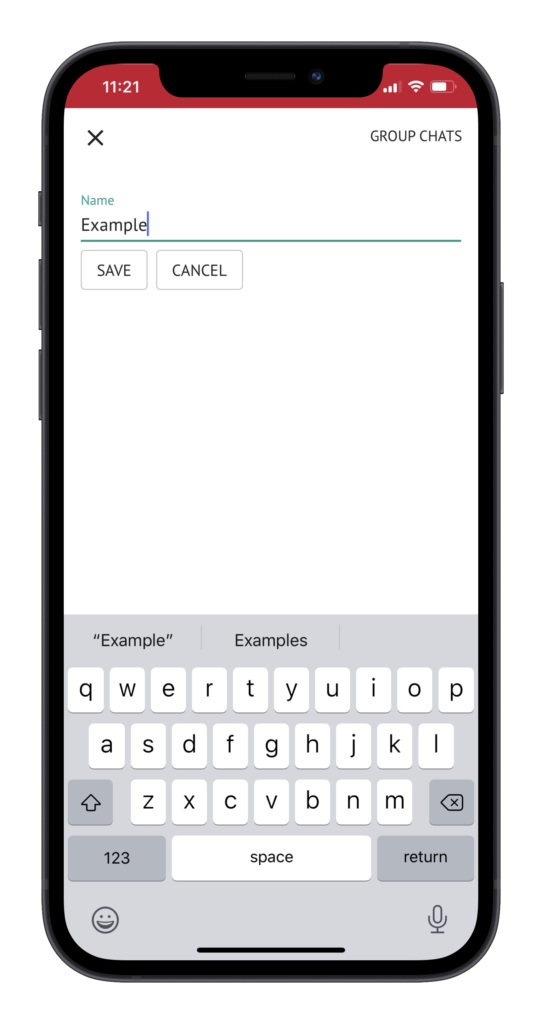 Your name will automatically appear as a member. In the "Search by Channel" field begin typing the a name. (You need to type at least 3 characters to initiate auto-search) you can also search by group of users by pressing CHANNEL.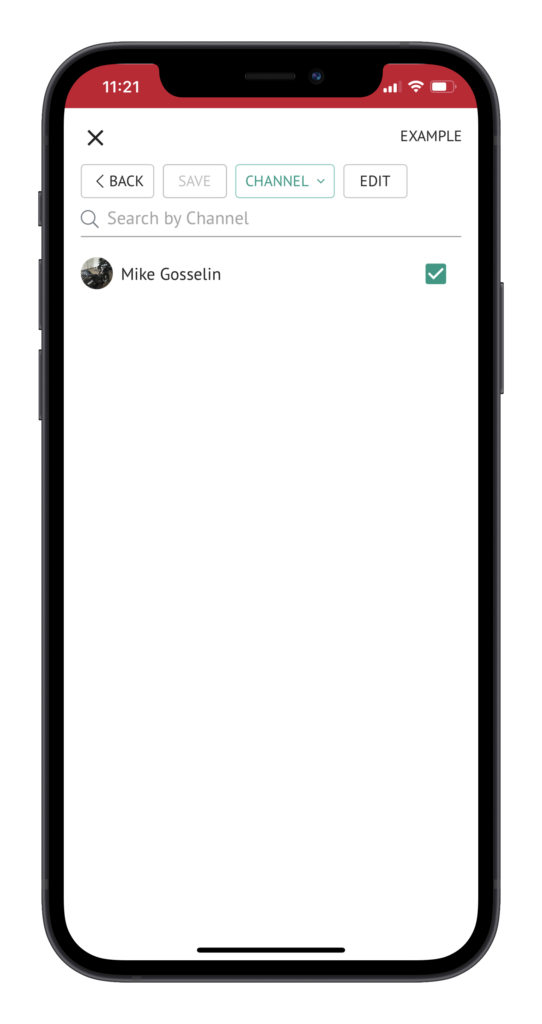 Touch a group under "Search by group".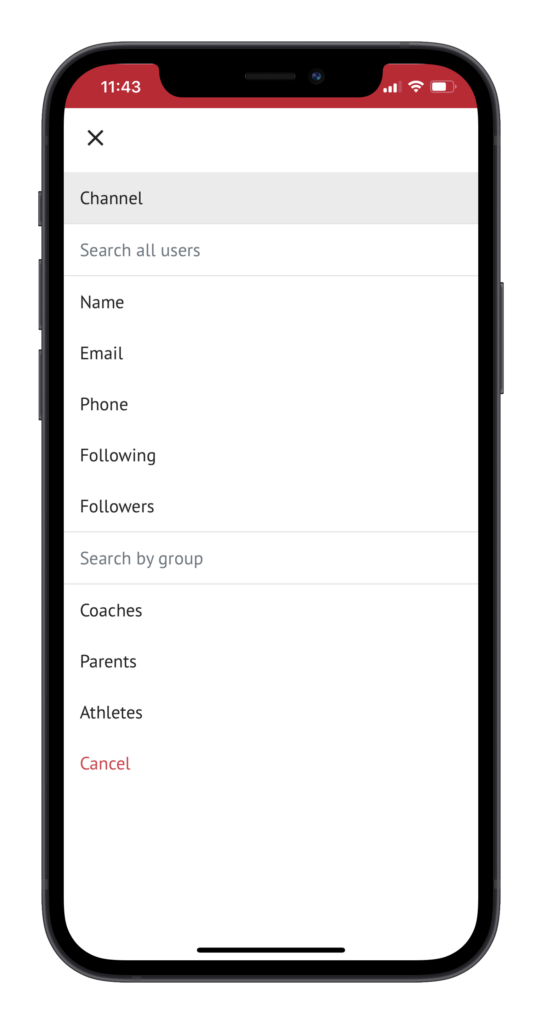 Select the users you want to add to your group chat by adding a check mark in the box. You can add users from different groups as long as you have access to that group. Once you have added everyone you need, press "SAVE", then press the 'X' in the upper left-hand corner to exit and return to your team chat area.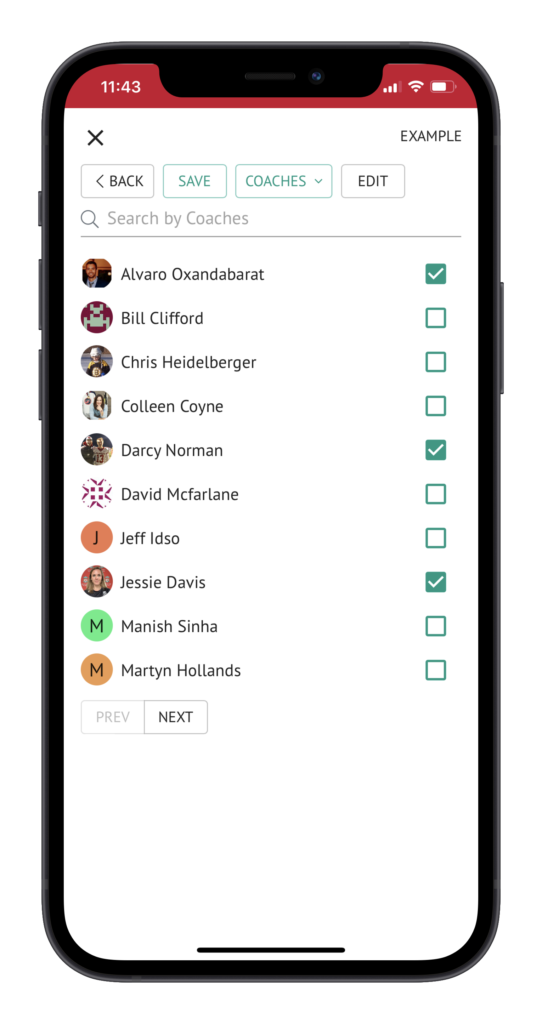 You will be brought back to chat and your directory. Your new group will be listed there, and all users you added to that new group will see it also.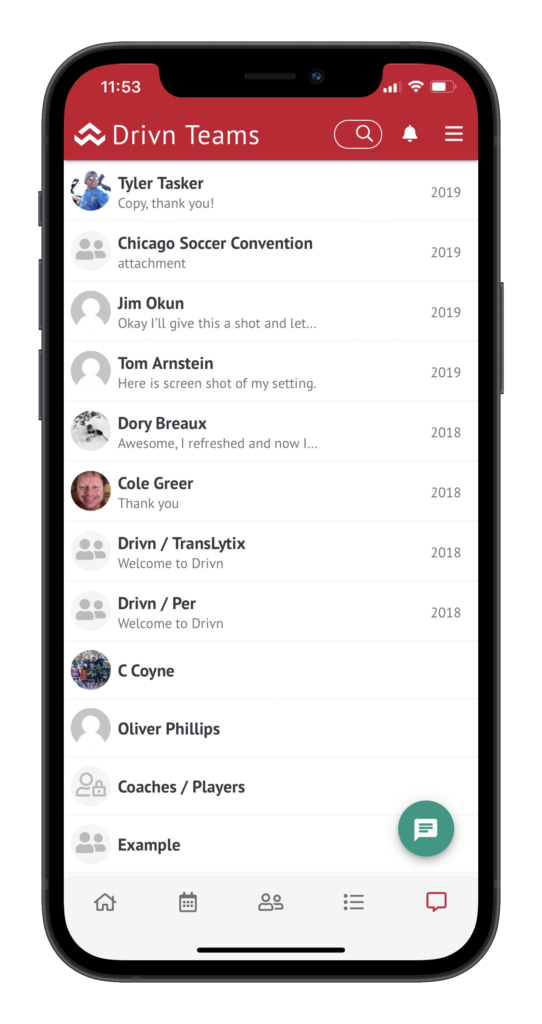 Just press it to begin a new conversation.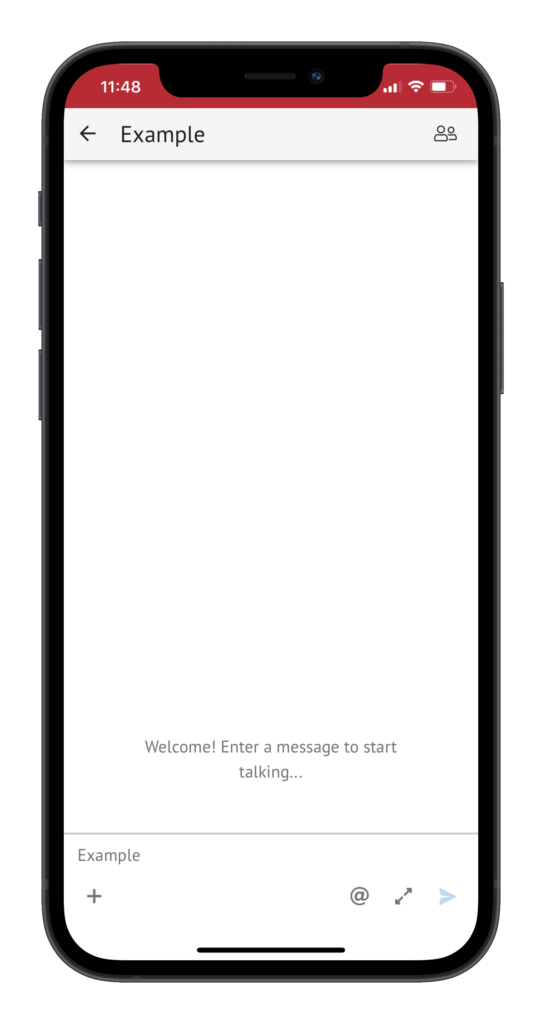 The chat group is now accessible only to those you have chosen. You can add/delete members of this group at anytime.