There are two navigation menus; your "primary" navigation which consists of icon buttons located at either the top of your mobile screen (Android) or at the bottom (iOS).
Depending on the group that you are in (e.g. athlete vs. coach vs. parent vs. admin, etc), the buttons may vary. These are designed to provide easy access to the most relevant information based on your role on the team.
Your "secondary" menu is located in the upper right-hand corner. The three horizontal lines commonly referred to as "hamburger menu" will reveal additional options when pressed.
iPhone/iOS navigation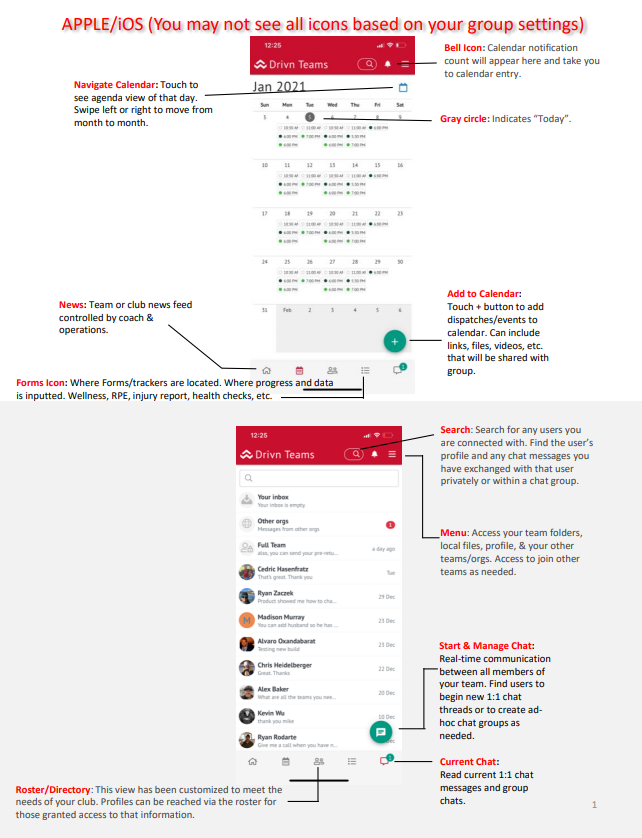 Android navigation