NOTE – It is recommended to use either Chrome or Firefox as your web browser.
Go to https://web.weave.io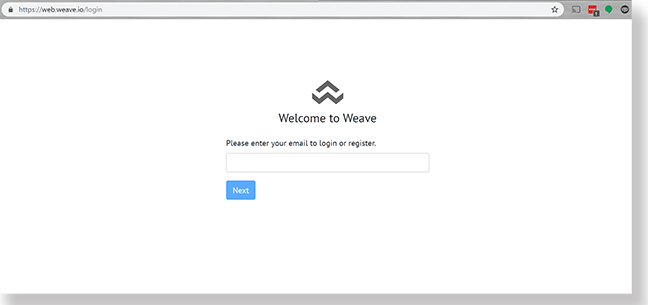 Enter your email address. Be sure to use the same email address that you used when you created your account.
Click "Next".
You will see a notification indicating that a code will be sent to you via email and text message.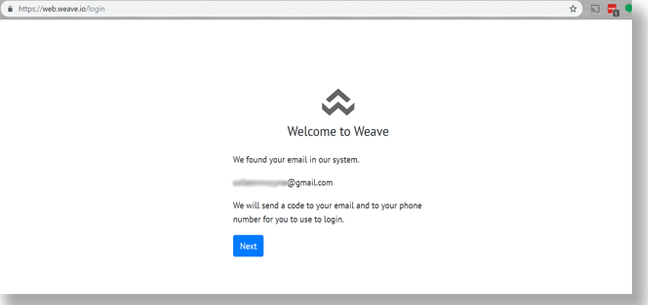 Click "Next" to allow the system to send the code to you.
Enter the code you received into the field provided and click "Next".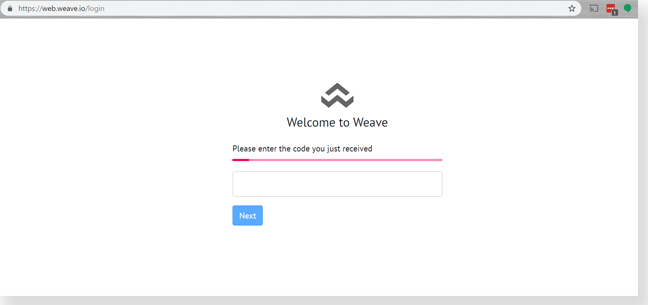 You will be brought to the last team/org you were in before being logged out.